Producer of special machines
The heart of our business is the design and production of special machines.
Learn more about our special machines
High speed assembly machine, jointing machine, palletiser, marking machines of all types (hot stamping, pad printing, silk screen printing) etc…
Established in the Plastics Valley since 2001, DMA Groupe implements everything to support you in
the equipment of your industrial sites
. Thanks to a team of about 45 people, we
design
and
manufacture
your special machine. We offer solutions ranging from independent machines to fully integrated
and
custom-designed
lines
. All of them offer the
rigorous quality
and
know-how of DMA Groupe
.
Objectives
By setting up a relationship of listening and trust with our customers, we want to be your permanent partner for your facilities with a simple objective: working in the long term.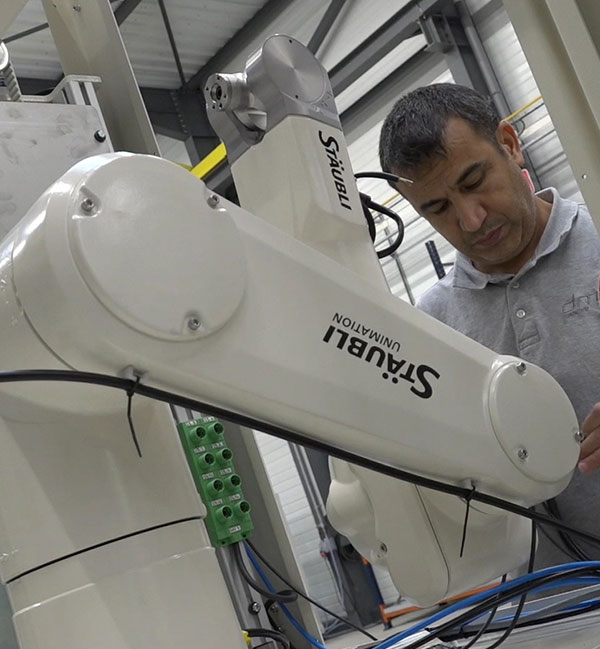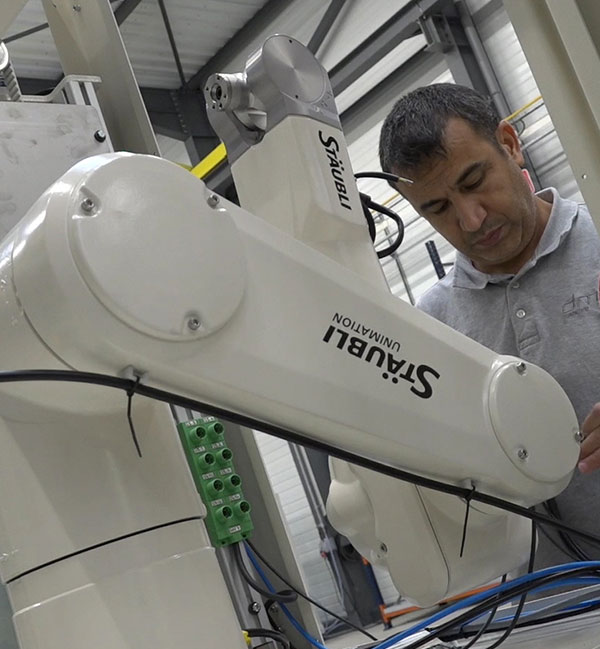 Construction & integration
Our

boilermaking workshop

coupled with our workshops

for machining

,

assembly

,

wiring

and

automation

are the framework for the realization of your projects.

Internal realization of chassis, machining and assembly of mechanical parts
Design and realization of automation and electrotechnical architecture
Integration of vision system for control and automatic sorting (dimensional, appearance, assembly …)
Integration of robots for handling, assembly, gluing, and packaging operations

Your equipment is developed in

our premises

. Their

performances are tested

in accordance with the specifications and are the subject of a

pre-acceptance at our premises

.

Commissioning within your organization by us
Training, technical assistance by our teams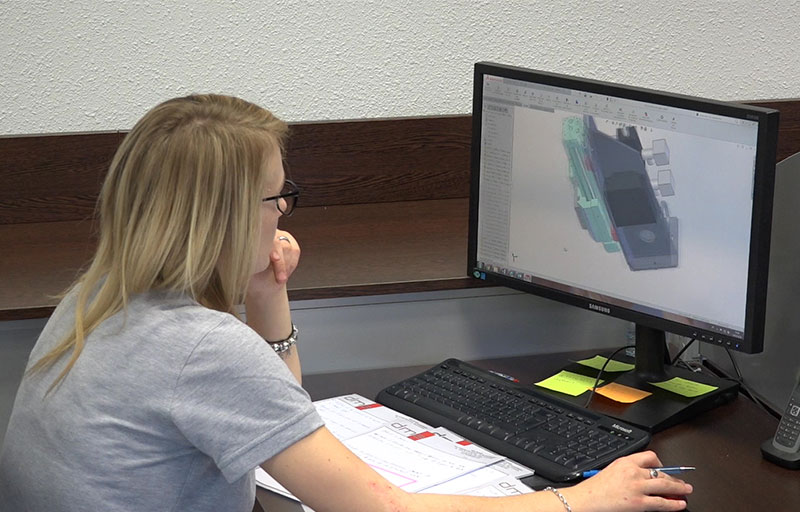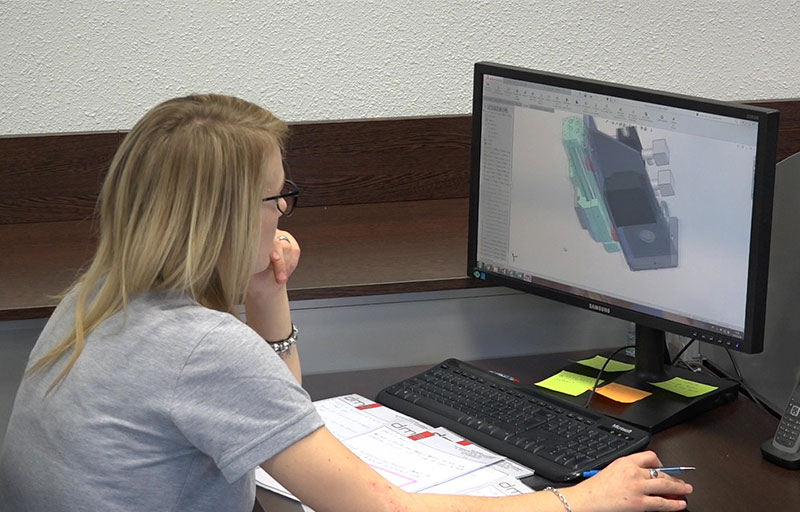 Design and Engineering
Our design office brings you all its know-how.
For this, our team of professionals is listening to you in order to advise you, accompany you and implement your project.
From a defined need or a specification, the project manager implements all the most adapted technical solutions.
Mastering the software SOLIDWORK, he is your sole interlocutor throughout the realization and oversees all phases from the design to commissioning.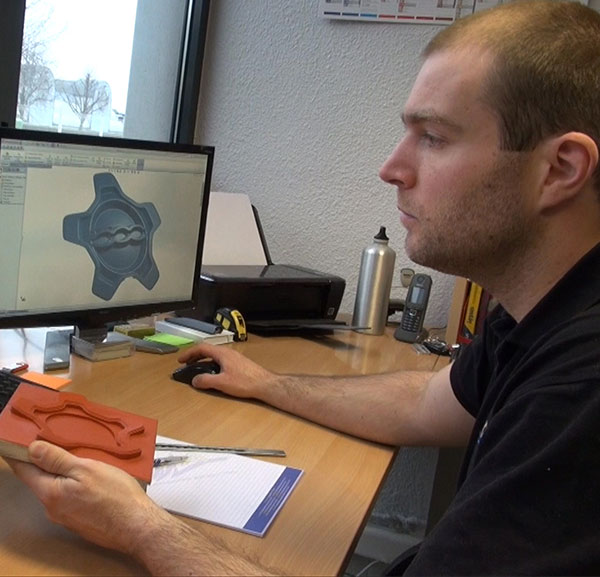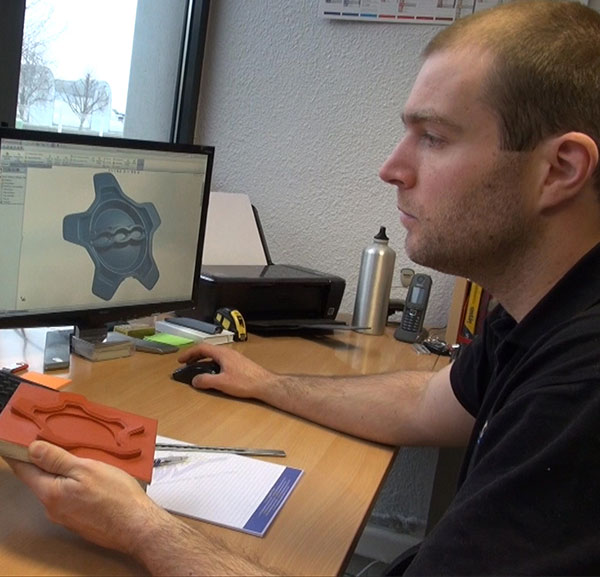 Sectors of activity
COSMETICS INDUSTRY

Mascaras, Lipsticks, Powder, Sticks, Pumps, Plastic and Glass Vials, Pots, Lid

PHARMACEUTICAL INDUSTRY

Pipettes, syringes etc….

AUTOMOTIVE INDUSTRY

Buttons, drain oil caps, rim inserts etc…

VARIOUS INDUSTRY

Pallet, technical parts electrical appliances, …
Some examples of special machines
Marking machine, joining machine, assembly or pad printing machines...
Find our special machines designed in our design office and produced in our workshops for boiler making, machining, assembly and wiring.
SCREEN PRINTING MACHINE
Description
Numerical head and cam silk screen printing head
Format Ø 10 mm to 80 mm
Screen : 250 mm x 400 mm
UV drying
Numerical controllers
Functions programmable by a tactile display
Rate : 4,000 Parts/Hour
ATEX ROBOTIC SPRAY PAINT MACHINE
Description
4 or 6 axis painting application by robot
Pretreatment of parts (deionisation)
2 colours
ATEX standard
Drying between layers
Operator or robotic palletiser loading
Man/Machine interface (painting gun path modification)
DIRECT STRIKE HOT MARKING MACHINE
Description
Digital hot marking module: loading by robot press or loading by operator
Digital pad printing module: loading by robot press or loading by operator
JOINTING MACHINE – MANUFACTURE OF JOINTS
Description
Joints from Ø 10 mm to 100 mm
Joints distributed by feed bowl
Gluing or clipping of joints
Control of presence and insertion of joints (zero default)
Fast tool-changing
Rate: 2000 to 6000 parts/hour
SPECIFIC ASSEMBLY MACHINE
Description
High speed assembly : gluing, end rolling, ultrasonic welding, clipping
Distribution by feed bowl or robot (4, 6 axes)
Thermo palletising
Mechanical or optical indexing
Functions programmable by a tactile display
Rate: 1000 to 8000 parts/hour
ASSEMBLY AND MARKING MACHINE
Description
Assembly of six components per stick
Digital printing module hot marking and screenprinting
Distribution by feed bowl or robot (4, 6 axes)
thermo palletising
Mechanical or optical indexing
Functions fully programmable by a tactile display
Rate : 1500 pces/hour
HOT MARKING MACHINE KNURL
Description
2 axis digital head
Knurl Ø 130 mm Length 200 mm
Knurl tilt +/- 10°
2 axis image film positioning (x, y) +/- 0,15 mm
Functions fully programmable by a tactile display
Rate : 2500 pces/hour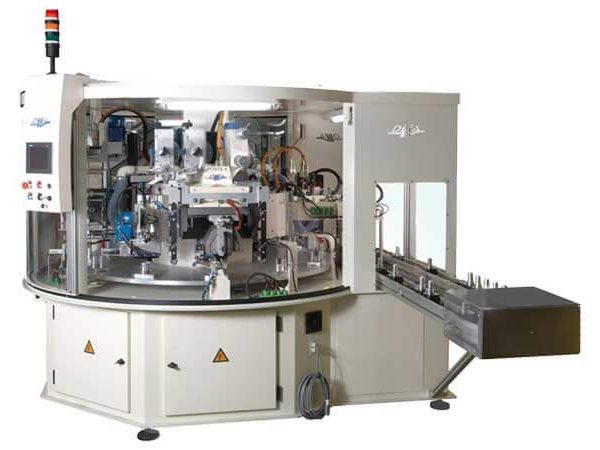 HOT MARKING MACHINE DIRECT MARKING CONTOUR
Description
Digital marking head
Heating unit 120 mm x 120 mm
Digital film printing
2 axis contour marking system
2 axis digital head
Functions fully programmable by a tactile display
Rate : 4000 pces/hour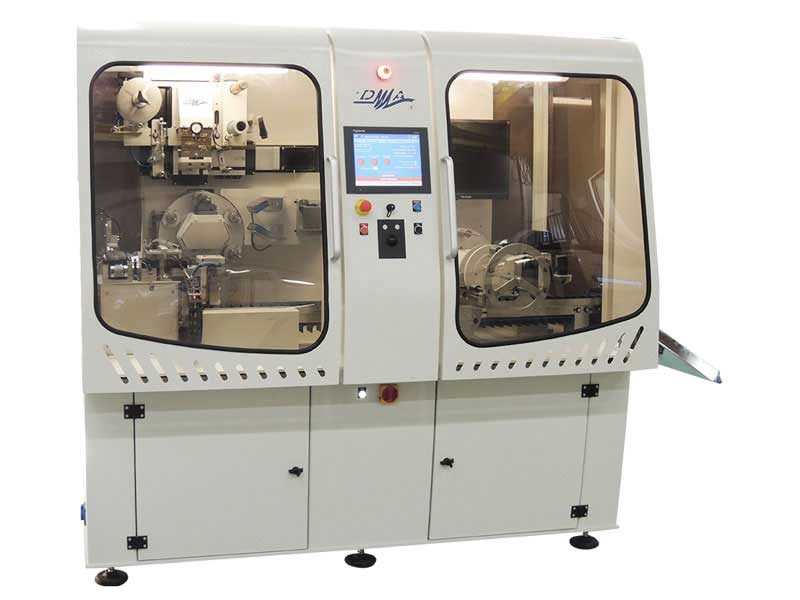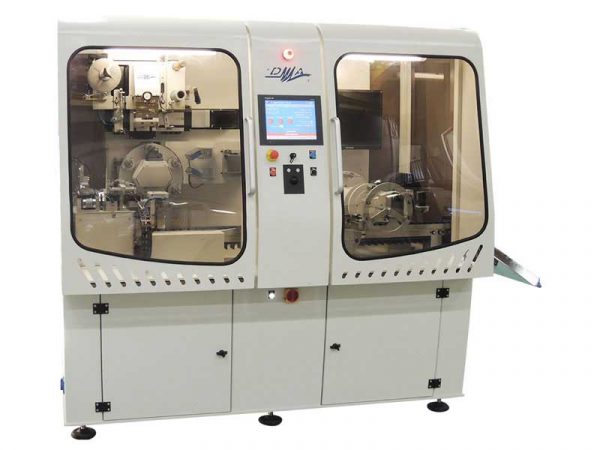 MODULAR PALLETISER DEPALETTISER
Description
Modular magazine for all thermo formats
Single or double magazine
4 or 6 axis robot
Compact
Robot handling rate : 2000 Cycles/Hour
PAD PRINTING MACHINE
Description
2-axis digital pad printing module
Godet: 40 à 130 mm
pads Ø 150 mm
plates: 100 mm to 300 mm
UV or infra-red drying
Pad cleaning
Blowing on pads and parts
Functions programmable by a tactile display
Rate: 4000 pces/hour