Home
> Consumables marking
Consumables marking
Product range
Strong in our experience and in our know-how acquired over the course of time, DMA Groupe has developed a product offer in the field of marking.
DMA Groupe makes all types of consumables for hot marking and pad printing:
Buffer silicone
Fixture
Punch in steel, brass or silicone
Quality
,
competitiveness
and
responsiveness
at the service of our clients.
Develop your tools
Do you want to develop tools for pad printing or hot marking ? DMA Groupe is at your disposal and puts all its knowledge into the implementation of your articles.
Hot stamping
Hot stamping is a process of dry transfer of a metallic or pigmented thin layer (film) under the action of heat and pressure. This process allows the marking of a part by transferring a film using a punch (engraved in positive with the effigy of the pattern to be printed) kept at high temperature. Hot stamping can be applied to flat form pieces and cylindrical ones. It guarantees high precision. Hot stamping is very popular in the cosmetics industry because it makes it possible to deposit shades of gold or silver in a manner not possible in screen printing or pad printing.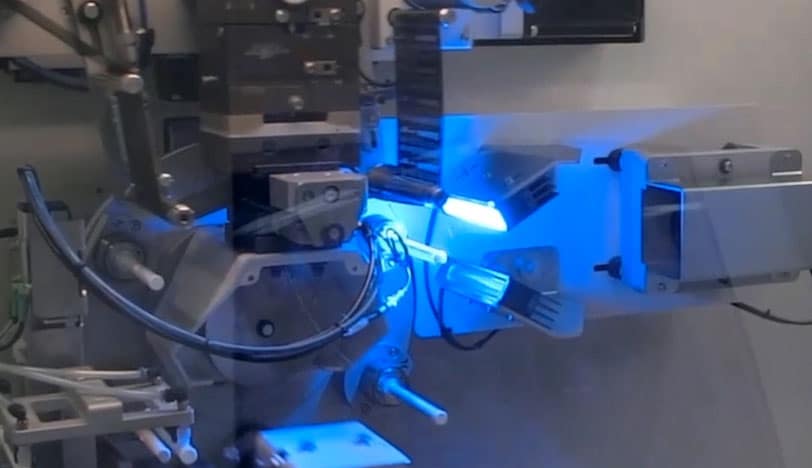 Our know-how
Equipped with a machining center and a three-dimensional measuring machine, we realize all types of flat punches or steel forming, brass or silicone as well as rolls with multiple hardnesses (60, 70, 80 and 90 shore) and possibility of bi-shore.
Pad printing
Pad printing is
very old printing process
already existing in the last century in Switzerland for the printing of watch dials. This technique is applied as well on
concave surfaces
,
convex ones
,
planar ones
or
cylindrical ones
. For each of its surfaces, the marking process is limited by the
deformation of the image
to be printed or the
size of marking
. Pad printing applies to many sectors:
Automotive
Electricity
Telephony
Home appliance
Medical
Pharmaceutics
Sports
Leisure
Advertising items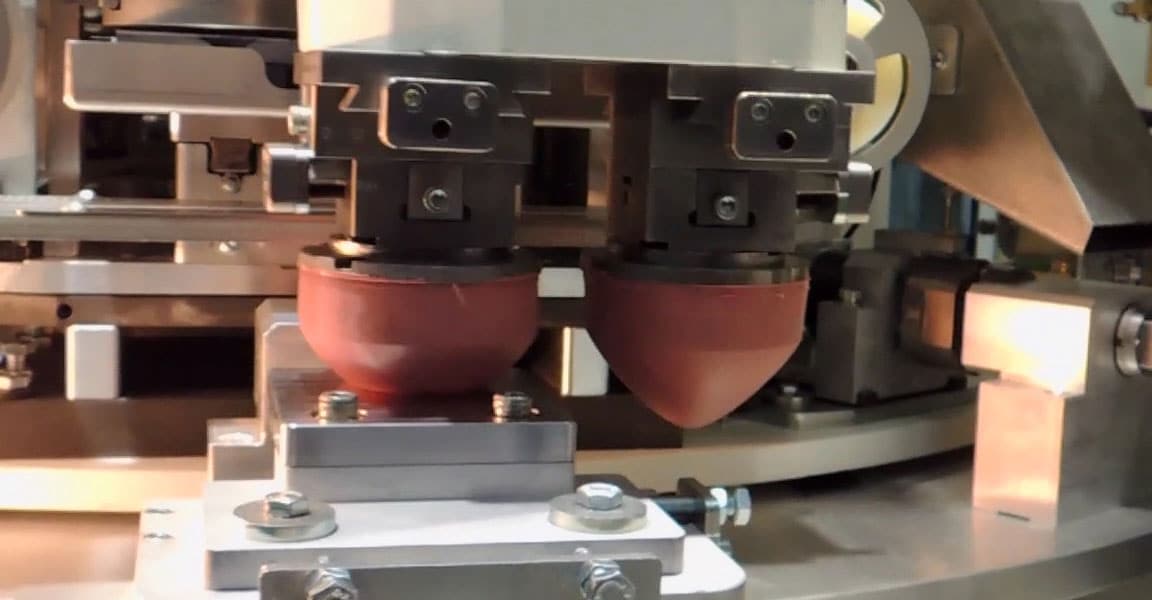 Our know-how
DMA Groupe offers through its catalog a wide selection of standards pads but also reviews all requests which would require the creation of pads of a specific nature.