DMA Groupe combines experience, know-how and competitiveness to carry out each of your industrial projects.
DMA Groupe is involved in the

design

and

manufacture

of

specific production equipment

, particularly in the sectors:

Cosmetic industry
Pharmaceutical industry
Automotive industry

DMA Groupe is

your partner

for:

Taking charge of your special machine design projects
Manufacturing your consumables for pad printing and hot marking
Making your sheet metal and boilermaking parts

DMA groupe brings together internally

all the skills

to take charge of your projects, from the simplest to the most

specific

and the most

technical

:

Study and design office
Industrial skills in laser cutting, welding, folding
Machining, assembly, wiring, automation stations
Our story
15%

growth/year

2,500m2

industrial premises

800m2

tertiary premises
The strong technical skills of DMA Groupe, combined with the company's ability to meet the most specific industrial needs, has naturally led to constant development over the past 15 years. With sales revenue growing by 15% per year, DMA Groupe has today become a key industrial player in the field of the design and manufacture of specific production equipment. With 2,500m2 of industrial premises and 800m2 of tertiary premises, DMA Groupe has about thirty highly specialised and regularly trained employees.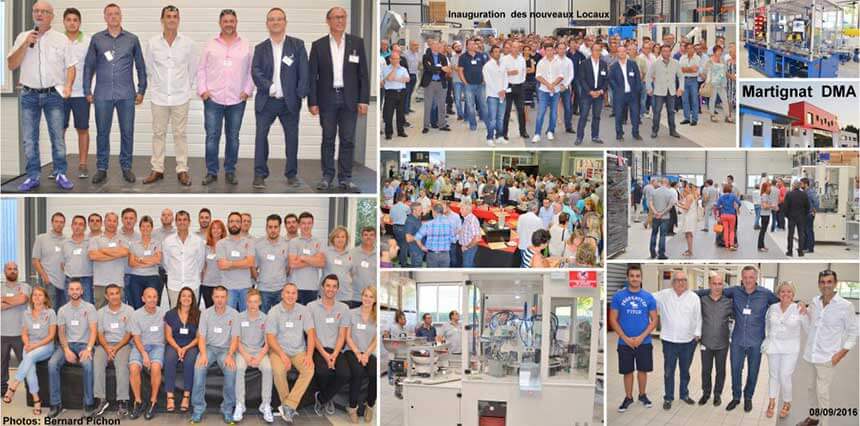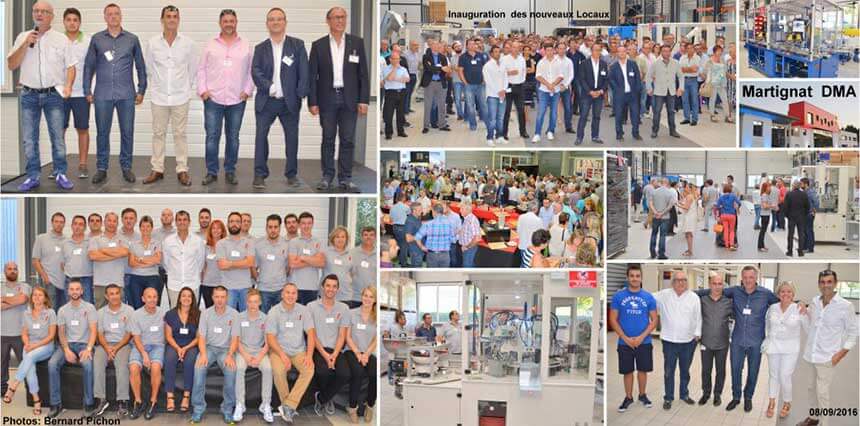 2001

07 March 2001

Creation of DMA Individual Company located in Montreal la Cluse, specialising in the manufacture and renovation of machines

2004

01 janvier 2004

Creation of DMA Machines company specialising in the design of specific machines for marking and assembly.

2004

24 November 2004

Creation of DMA Print company specialising in the manufacture of consumables for pad printing and hot marking.

2007

01 January 2007

Move to new premises (Martignat) tailored to our different activities

2012

01 July 2012

Creation of the DML Sheet Metal company specialising in Boilermaking.

2012

01 July 2012

Creation of DMA Groupe integrating the 3 companies (DMA Machines, DMA Print, DMA Sheet Metal).

2016

08 September 2016

DMA is growing, with 2500m2 of industrial premises and 500m2 of tertiary premises.

2017

30 May 2017

DMA continues to grow, with 400m2 of additional boilermaking premises.
INTERNATIONAL DEPLOYMENT
DMA groupe is present commercially in France and internationally. For 5 years, the company has been supporting its French customers, including many large industrial groups based in different countries, in their international industrial projects. In particular, the group is present in Brazil, Mexico, the USA, Belgium and Poland.