Industrial boilermaking
A technique that quickly became essential
Boilermaking was historically a process used to manufacture very simple objects (plates, moulds, fountains) out of very basic raw materials (steel, copper, zinc, etc.).
Over the course of a century, industrial boilermaking has undergone vast changes. It has become almost unavoidable in many sectors, including automotive, chemicals, agri-food, and others.
Many different materials can now be machined: stainless steel, aluminium, and plastics.
A real revolution
DMA Group is a beneficiary of this revolution and has a perfect mastery of this art. Boilermaking is its core trade, along with sheet metalwork and machine welding.
Our qualified boilermakers are experts in laser cutting, bending, and welding.
You want to make:
a machine chassis
metal parts as one-offs or small production runs requiring special cutting
custom parts in the industrial sector
Find out more about our expertise
Custom boiler making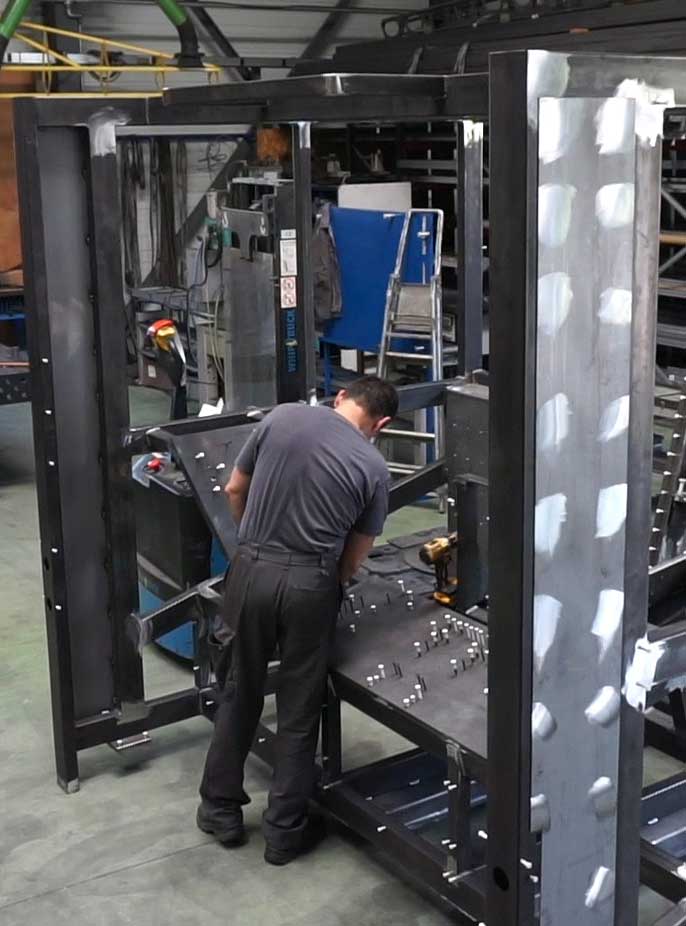 DMA Groupe's special boilermaking division is at your service to satisfy all your needs.
Our production is essentially geared towards the manufacture of our special machines, but we also design and manufacture boilerwork and sheet metal products as subcontractors for all other industrial sectors.
A 1100-M2 division
Our 1100-m² workshop dedicated to boilermaking/machine welding perfectly complements our machining workshop. This allows us to satisfy all mechanical design requirements, from A to Z.
We can work and create welded assemblies including:
steel up to 20 mm
301 and 316 stainless steel up to 6 mm
corten
aluminium up to 8 mm
With its high-performance machines and qualified personnel, this department benefits from continual communication with the company's other departments.
In addition, DMA Groupe is planning to acquire a new bending machine at the end of 2018, which will increase its profitability.
Find out more about our equipment
DMA Groupe : a new era
DMA Groupe is entering a new era and aiming to conquer new markets in every business sector (Cosmetics, Pharmaceutical, Automotive, Home appliances, etc.)
Some major corporations have already put their trust in us. Join us.
Thanks to our broad range of skills, our great adaptability, and especially the synergy between all of our centres, we have developed an international dimension of which we are very proud.